Soultrash is a music and video collection of Jazz Fusion.
About
For every soultrash edition, live sessions will be recorded, mixed and presented live.
We are looking forward to meeting musicians for an exciting collaboration
and can hardly wait to inspire all music enthusiasts through our passion.
We bring arrangement and chaos in harmony
philosophy
To get involved with nature and sound the perfect symbiosis of intuition and beat.
Soultrash-Team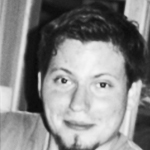 Fabian Waschek
composing & engineering
Kilian Schuldes
composing & engineering
Miriam Zimmermann
composing & engineering